Seating Design & Testing
The CONFORMat™ system provides accurate, real-time information on pressure distribution and Center of Force (CoF) trajectory that helps providers develop optimal seating and positioning system for each individual patient. The unique, truly flexible design makes the CONFORMat the most advanced pressure mapping system available for seat and back analysis.
Why use pressure mapping?
Validate cushion selection

Identify unseen asymmetries

Improve custom seating designs

Provide clear visual feedback to patients

Optimize seating to eliminate the risk of pressure ulcers

Conformable sensor technology ensures accurate, repeatablepressure mapping measurements
CONFORMat™ System Connection Options
A Tekscan system consists of scanning electronics, software, and patented thin-film sensors. The CONFORMat™ system is configurable based on your application requirements.
CONFORMat Wireless: Data is transmitted directly from the subject to the computer, allowing for a wide range of applications.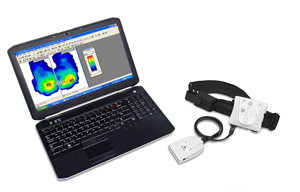 Data can be recorded with the subject up to 100 meters away and displayed on the computer in real time. A 100 Hz scan rate is available
CONFORMAT Datalogger: The datalogger function allows recordings to be stored on the unit and uploaded at a later date.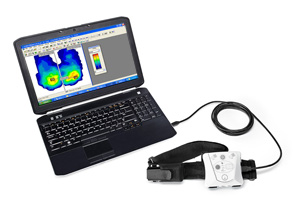 Ideal for use when a recording needs to be made over an extended period of time.
Scan rates of 100 Hz can be achieved with the datalogger connection.
* Components depend on system configuration. Additional items may be included with your system purchase.
CONFORMat Tethered: Wires connect the sensor and scanning electronics on the subject to the computer via USB port.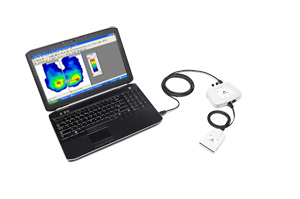 Scanning speed is 100 Hz with Evolution™ electronics.
Scanning speed is 100 Hz with VersaTek™ electronics.
*VersaTek sytem is shown.